A few weeks ago I received an e-mail from John Paul Breslin. John Paul is a reporter with the Sunday Post, a Scottish newspaper. John Paul had come across my beer blog, saw that I was originally from Scotland, and was interested in writing an article about my research on craft beer. John Paul's e-mail included the questions that he wanted me to answer. I quickly compiled answers to his questions and sent them back to him, while also scheduling a time to chat with him the next day  via telephone.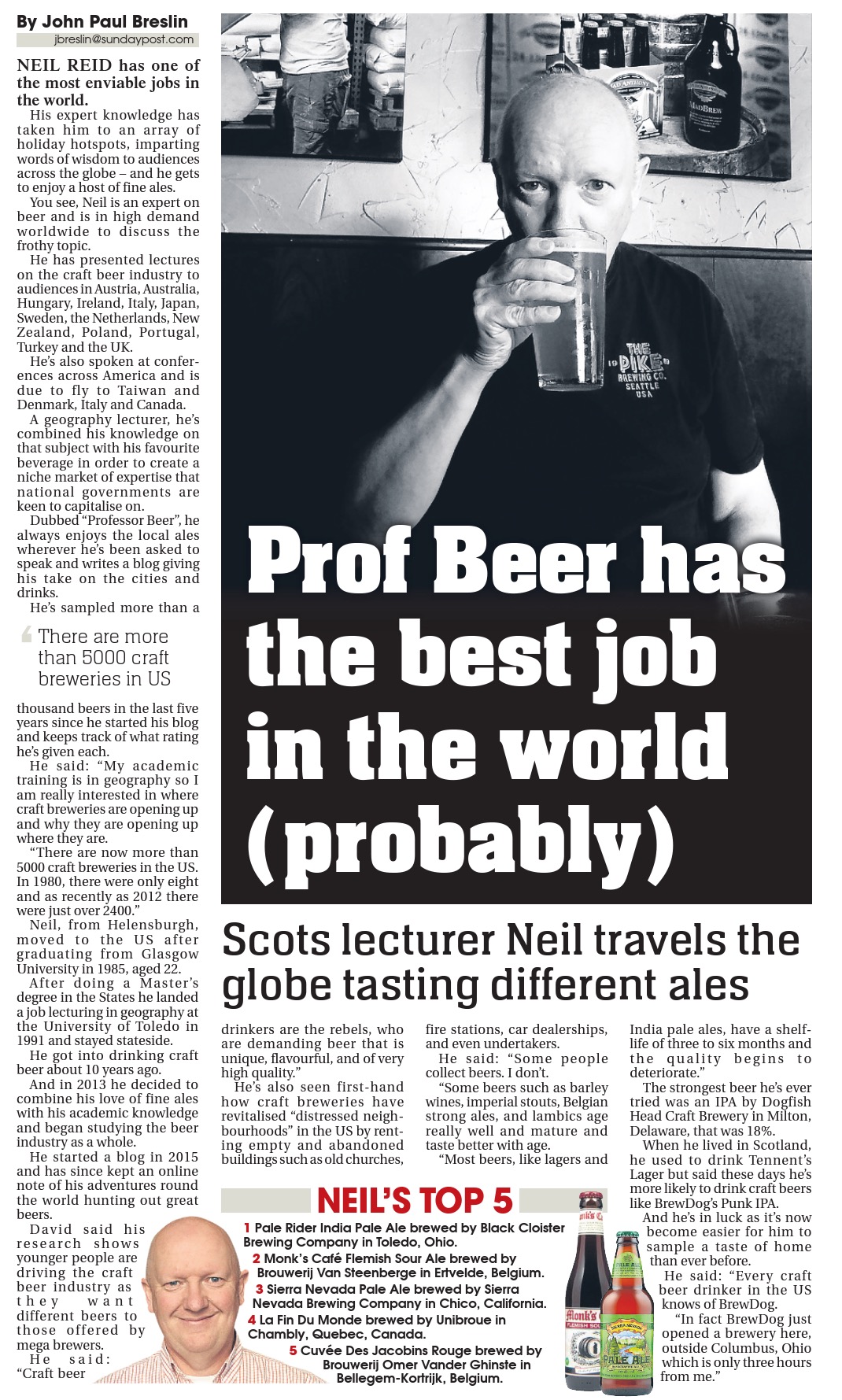 To call the Sunday Post an iconic Scottish institution is an understatement. The newspaper was founded in 1914, making it over one hundred years old. The owner was, and still is, the DC Thompson Company who were, and still are, headquartered in the Scottish city of Dundee. Originally the Sunday Post was a special 'extra' edition of the Saturday Post and was started to satisfy the public's seemingly insatiable appetite for news of what was happening on the front line in various parts of Europe during World War I. The war started on July 28, 1914. Such was the Sunday Post's popularity that the decision was made to continue publishing it after the cessation of hostilities.
Growing up in Scotland during the 1970s the Sunday Post was part of my family's Sunday ritual. As such we were not alone – during the 1970s and 1980s it was estimated that six out of ten adults in Scotland read the Post. In a country of only five million people, 1.7 million copies were sold every week. This earned the Post a place in the Guinness Book of Records as the highest per capita readership (within its market area) of any newspaper in the world. My mother was a particularly avid consumer of its contents. She even wrote the occasional letter to the editor, and  got one published every now and then. For me, I read the Post for two things – the sports pages, particularly the reports of the previous day's football matches, and the comics. There were two comic strips in particular that defined the Sunday Post – Oor Willie and The Broons. Oor Willie follows the adventures of a young boy (somewhere between nine and eleven years old) who lives in the fictional town of Auchenshoogle. Like Willie, the eleven members of the Broon (Scottish for Brown) family also live in Auchenshoogle. Through the comic strip the reader is able to follow the individual and collective adventures of the members of the Broon family.
John Paul had a number of questions for me. They generally fell into two categories. First, about my connections to Scotland – where did I grow up?, when and why had I emigrated to the United States, how often do I get back to Scotland? etc. The second category of questions focused on my interest in beer – had I ever home brewed?, what did I talk about when I made presentations about beer at conferences?, were there any Scottish beers that I particularly liked?, how many different beers had I consumed?, what were my five favorite beers?, what was my favorite brewery that I had visited? etc.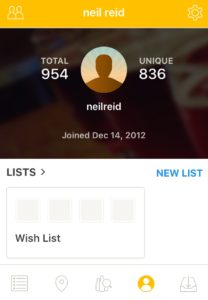 Some questions were more difficult to answer than others. How on earth do I know how many different beers I had tried since starting to drink at age eighteen (the legal drinking age in my native Scotland)? The best that I could do was to provide an estimate for a much shorter time-frame; the period since December 2012 when I had joined Untappd.   Untappd is a mobile phone app that allows the user to log real-time information about the beers that they drink – including the name of the beer, the venue where it was consumed, your opinion of the beer (on a 1-5 scale) etc. Untappd keeps a tally of the beers that you log. My Untappd record showed that I had consumed a little over eight hundred distinct beers since I started keeping records. I do not log every beer I taste. Occasionally, I forget to do so. And, when I attend beer festivals and sample three to four ounce pours of lots of different beers I do not enter these into Untappd. So, overall I estimated that, since December 2012 I have tasted over a thousand different beers.
John Paul was also curious as to my favorite beers. Now this is a really difficult question to answer. But I came up with five that I really enjoy. These are:
Pale Rider India Pale Ale brewed by Black Cloister Brewing Company in Toledo, Ohio. Black
Monk's Café Flemish Sour Ale brewed by Brouwerij Van Steenberge in Ertvelde, Belgium
Sierra Nevada Pale Ale brewed by Sierra Nevada Brewing Company in Chico, California
La Fin Du Monde brewed by Unibroue in Chambly, Quebec, Canada
Cuvée Des Jacobins Rouge brewed by Brouwerij Omer Vander Ghinste in Bellegem-Kortrijk, Belgium
Included in my five is a brew from one of the craft breweries in Toledo, OH, where I live. It is Pale Rider IPA, brewed by the Black Cloister Brewing Company. In reality there are other IPAs that could have made my list. However, Pale Rider is the beer that I typically drink when I visit the Black Cloister, so for that reason it made my top five.
John Paul also asked me a couple of questions, my answers to which never made it into the article that ran in the newspaper. Perhaps the most interesting of these was to name my favorite brewery out of all of those I had visited. Again, a very tough question to answer. In the end I opted for Monteith's Brewing Company on New Zealand's South Island; not so much because of the brewery itself but rather because of the journey to get there. I visited Monteith's in 2013 after attending a conference in Christchurch, New Zealand. To get from Christchurch to Greymouth I enjoyed one of the world's most beautiful train journeys – the TranzAlpine train, that took me through the Southern Alps and the breathtaking Waimakariri River gorge. All in all, the train journey takes almost five hours. Greymouth is an old mining town (coal and gold) and with a population of under ten thousand there is not a whole lot to it. But there is Monteith's brewery, and it was there that I spent a very pleasant afternoon.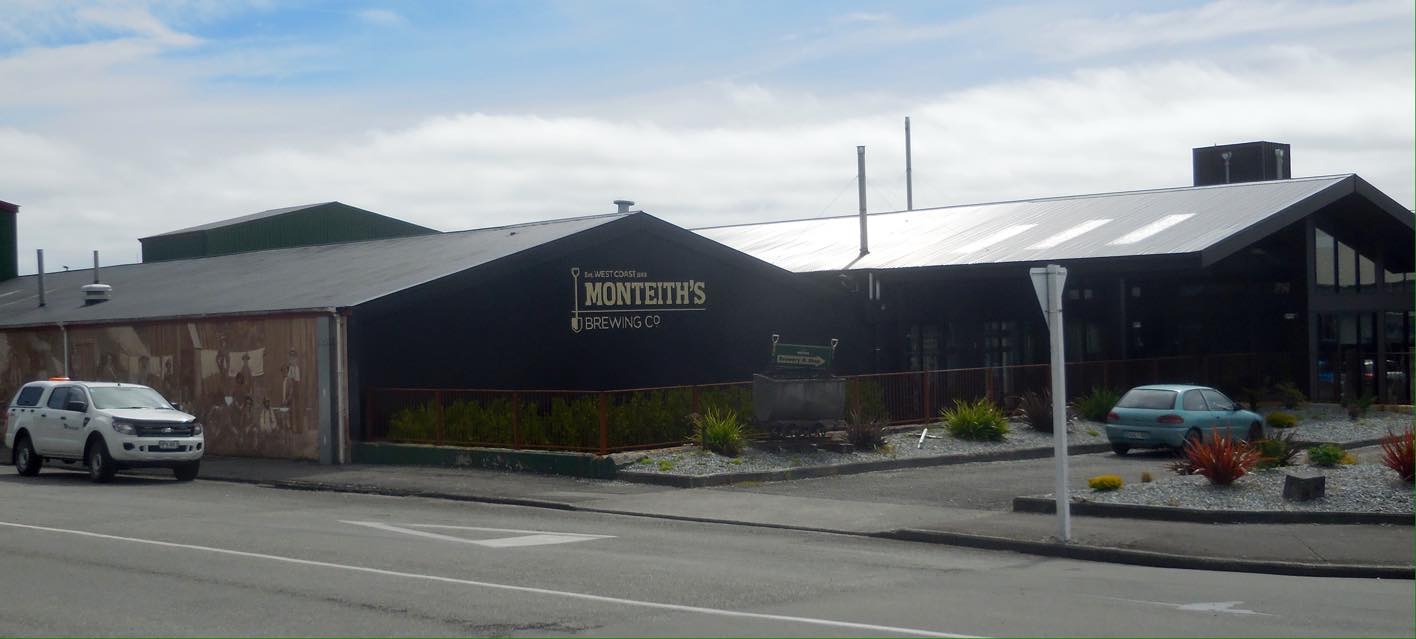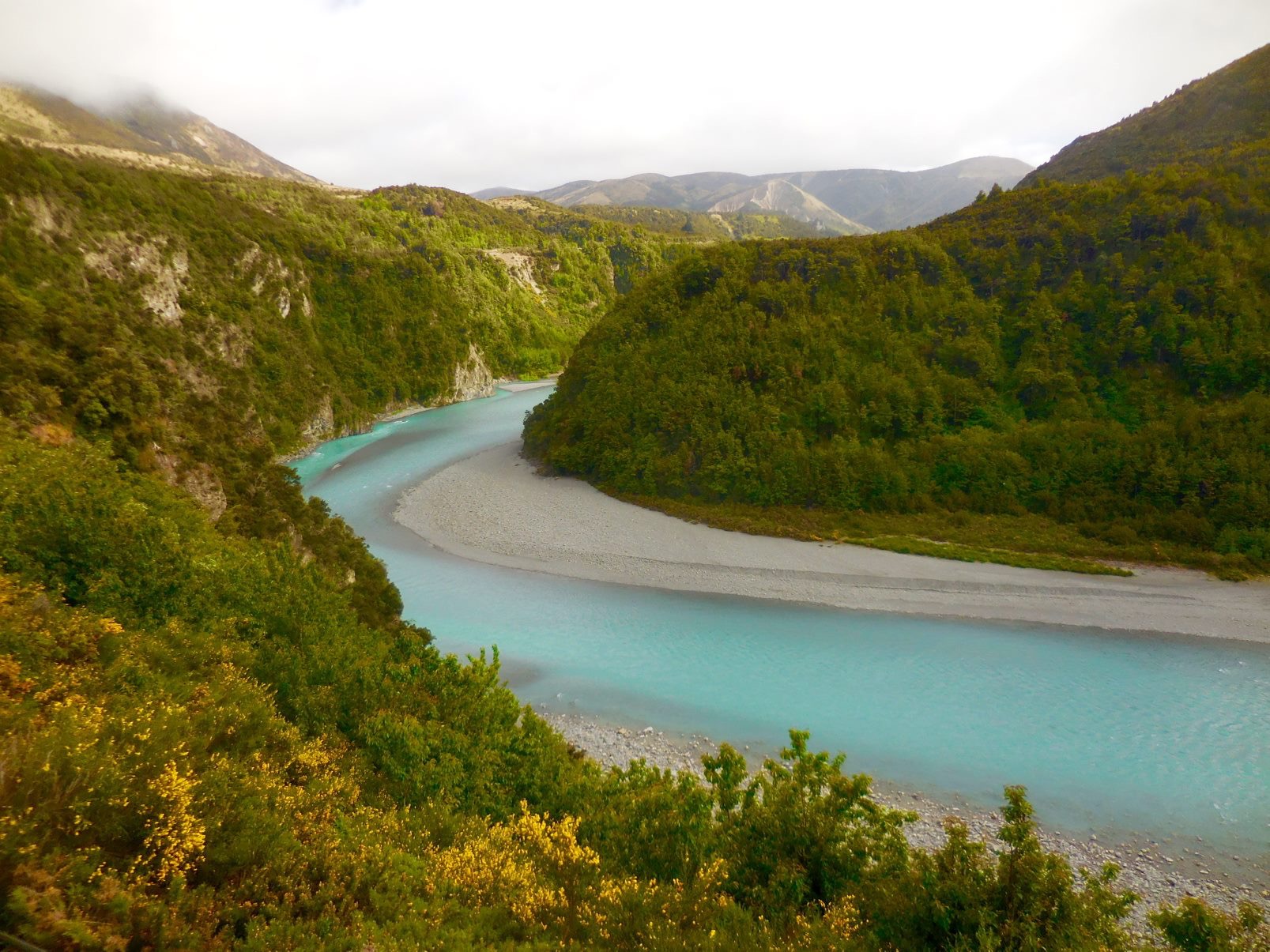 John Paul asked me to send him a couple of photographs of me drinking beer in exotic locations across the world. To be honest, when I went through my files, I could not find that many. I tend to be behind, rather than in front of, the camera. I did, however, find a number of photographs of me drinking beer in places such as Ankara, Turkey, Seoul, South Korea, and Vienna, Austria. The photograph that he eventually chose to accompany the story, however, was not from one of these international destinations – rather he opted to use a photograph of me drinking a beer in Mad Anthony Brewing Company in Fort Wayne, IN.
As I read the story that John Paul wrote I thought of back to my childhood and lazy Sunday mornings drinking tea (we drank gallons of tea in our house)  and reading the Sunday Post. In particular I thought of my mother (deceased since 2009) and how chuffed she would have been to see her son the subject of an article in the Sunday Post.
Note – a link to the article as it appeared on the World Wide Web can be found here. Unlike the print version, which is above, the web version does not have my top five beers.