For some time now I've wanted to visit the Ohio City neighborhood of Cleveland. In my academic research on the role of craft breweries in neighborhood change I had read a lot about Ohio City, particularly the catalytic role of the Great Lakes Brewing Company in that process. But while it is only a two-hour drive from my home I had, until last month, never been there. The opportunity to visit came when my wife and two friends were on our way home from a three-day weekend at Geneva-on-the-Lake. Geneva-on-the-Lake is in the heart of Ohio wine country. We had went there to visit some of those wineries. Our journey home took us through Cleveland and so we decided to stop off in the Ohio City neighborhood for lunch, and also visit a couple of breweries.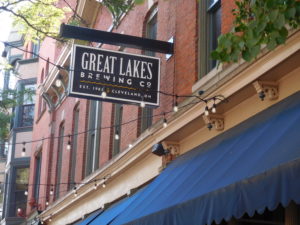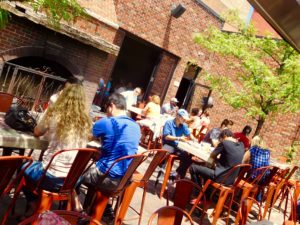 Ohio City is located just a couple of miles west of downtown Cleveland. It is home to around nine thousand people. In the late nineteenth and early twentieth century Ohio City was a vibrant industrial neighborhood. Mills, foundries, distilleries,  and other manufacturing facilities provided employment for local residents. By the mid-twentieth century, however, like many similar neighborhoods across the Midwest, Ohio City started to experience plant closures and out-migration. In 1968, the Ohio City Redevelopment Association was established to address the dual issues of blight and neglect. Thirty million dollars were invested in the neighborhood and structures such as the West Side Market and St. Ignatius High School were refurbished. By the late 1970s, over one hundred buildings had been renovated. But the neighborhood still needed additional investment. Enter, stage left, brothers Pat and Dan Conway – two Clevelanders who decided to revive brewing in their hometown. The city's last brewery, C. Schmidt & Sons, ceased operations in 1984. In 1986, the Conways opened the doors of the Great Lakes Brewing Company (GLBC). There was not much in the way of commercial activity in Ohio City when the Conways opened GLBC. In fact, one local business owner described the brewery as an "an oasis in a desert of ghetto." The arrival of GLBC is considered by many to have played a key role in the neighboood's subsequent revitalization. Today, Ohio City is a bustling neighborhood where bars, restaurants, and other retail establishments provide residents and visitors alike with a variety of dining and shopping options. Included in these businesses are six breweries – Bad Tom Smith Brewing, Great Lakes Brewing Company, Hansa Brewery, Market Garden Brewery, Platform Beer Co., and Nano Brew. A number of metrics illustrate the success of the investment in Ohio City. Between 2005 and 2013, the crime rate in the neighborhood fell 24%, while real estate values more than doubled. Development of the neighborhood is overseen by Ohio City Incorporated, whose mission is to "lead the development of Ohio City by serving a diverse community of committed people, driving new investments in and preserving the history of a unique place, and promoting an authentic urban neighborhood". Ohio City is demographically diverse; fifty percent of its residents are  White, 34% African American, and 23% Hispanic.
Unfortunately, our visit to Ohio City was on a Sunday; the only day of the week on which the Great Lakes Brewing Company is closed. We were, however, able to walk past and catch a glimpse of the Ohio City Farm. Opened in June 2010, this six acre farm is located just around the corner from GLBC. The farm started as a partnership between Ohio City Incorporated, The Refugee Response, and GLBC. Today, five entities have plots on the farm – Central Roots, Cleveland Crops, CMHA Green Team, GLBC, and The Refugee Response.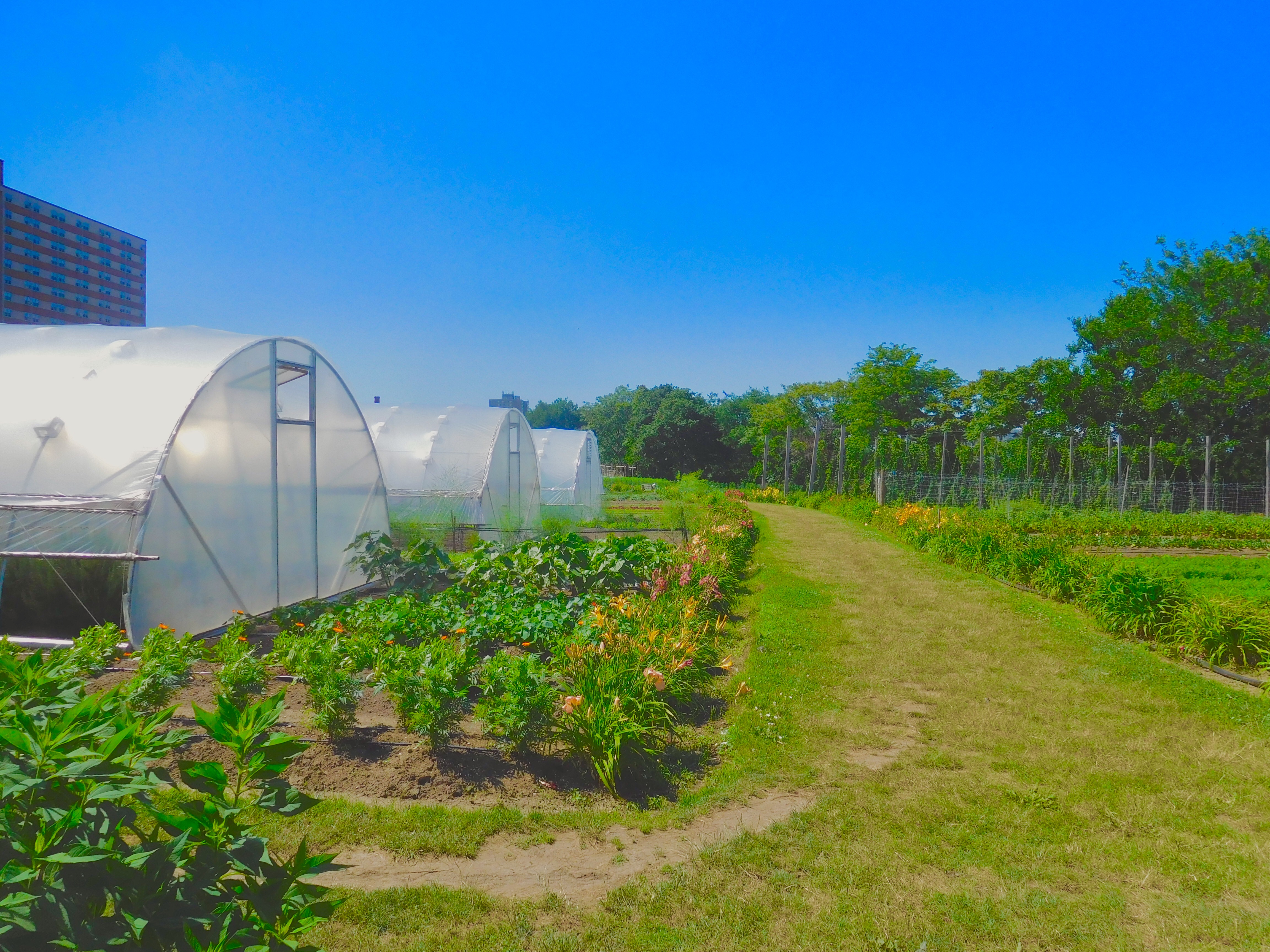 Each of these  entities utilize their farm plots for a different purpose. 1) Central Roots are a for-profit venture who grow chemical-free fruits and vegetables; 2) Cleveland Crops is a non-profit affiliate of the Cuyahoga County Board of Developmental Disabilities. The adults working on their plot have developmental disabilities. Farming provides them with valuable skills; 3) Cleveland Metropolitan Housing Auhthority (CMHA) Green Team provide seasonal jobs, discounted food, and educational programming about healthy food for its public housing residents; 4) Through its Refugee Empowerment Agricultural Program (REAP), The Refugee Response provides agricultural-related training for resettled refugees; and 5) Great Lakes Brewing Company grows vegetables and herbs for their brewpub, as well as hops for their beers. Ohio City Farm is one of the largest contiguous urban farms in the United States and  in 2015, the U.S. Department of Agriculture recognized Ohio City Farm as a national model of successful urban agriculture. It's existence and  success owes a great deal to the vision of Pat and Dan Conway.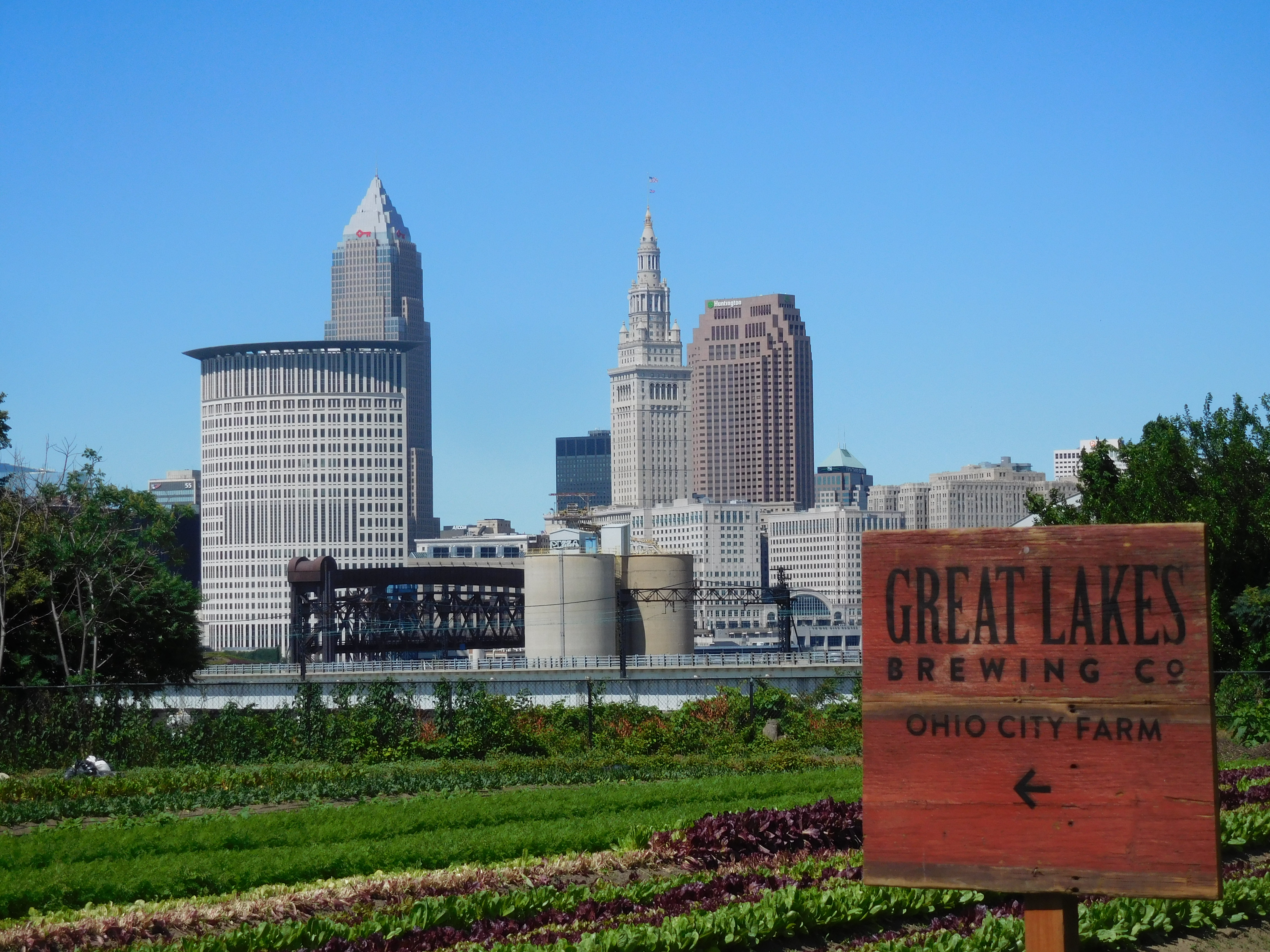 While the Great Lakes Brewing Company was closed when we visited Ohio City, a number of other breweries were open. We visited two of those – Market Garden Brewery and Nano Brew. Market Garden Brewery was our first stop and we had an enjoyable lunch at their brewpub. The brewpub opened in 2011. In 2016, in close proximity to the brewpub, a thirty-five thousand square foot production brewery was constructed. After lunch, we stopped by the production Brewery and visited its gift shop. Next, we took the short walk to Nano Brew, a brewpub that is also part of the Market Garden family of breweries. We had dessert at Nano Brew  – deep-fried Oreos which were really tasty, and reminded me of deep-fried Mars Bars from my time living in Scotland. One of the noteworthy aspects about Nano Brew is that some of their fruits and vegetables are sourced from The Refugee Response at Ohio City Farm.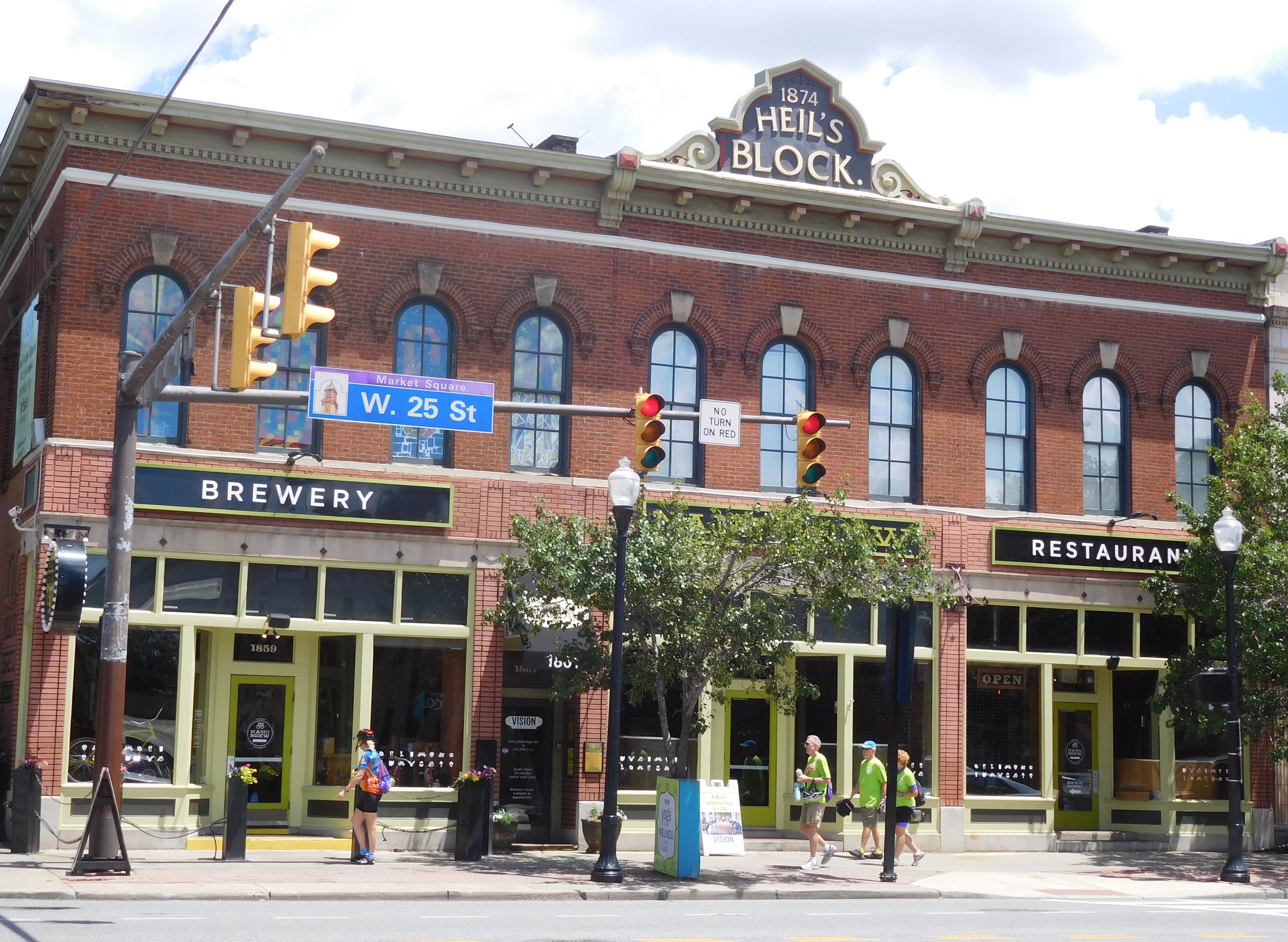 After Nano Brew we ventured to Forest City Brewery. While only a ten minute walk from Nano Brew, Forest City is beyond the borders of Ohio City. It is actually located in Cleveland's Duck Island neighborhood. The name Duck Island has nothing to do with ducks apparently; rather, the popular conception is that it got its name during Prohibition because it developed a reputation as a place where bootleggers would "duck" the law. During the nineteenth century, Duck Island was a proud manufacturing neighborhood where steel mills and other factories employed local residents. By the 1970s the neighborhood found itself in a downward spiral as mills, factories, and other businesses closed, and residents started to move out. Today, the neighborhood is undergoung a renewal, with leadership of the this process being led by the privately-funded Duck Island Development Collaborative.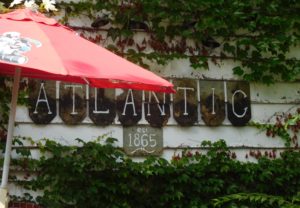 Forest City Brewery opened in 2016, is part of the renewal that is taking place in Duck Island. It takes its name from the original Forest City Brewing Company, which existed in Cleveland between 1904 and 1930.   The brewey is also home to what is possibly the oldest beer garden in the state of Ohio (there is a beer garden in Cincinnati that may be older). The Atlantic Beer Garden dates from 1865. I spent a very pleasant half hour in the beer garden, while enjoying a Forest City Duck Island Amber Ale. The brewery shares its twelve thousand foot building with four other businesses – a dance studio, coffee company, meadery and cycle-touring business. Also, Forest City has a Toledo connection; one of the co-owners Jay Demagall has a degree in history from The University of Toledo.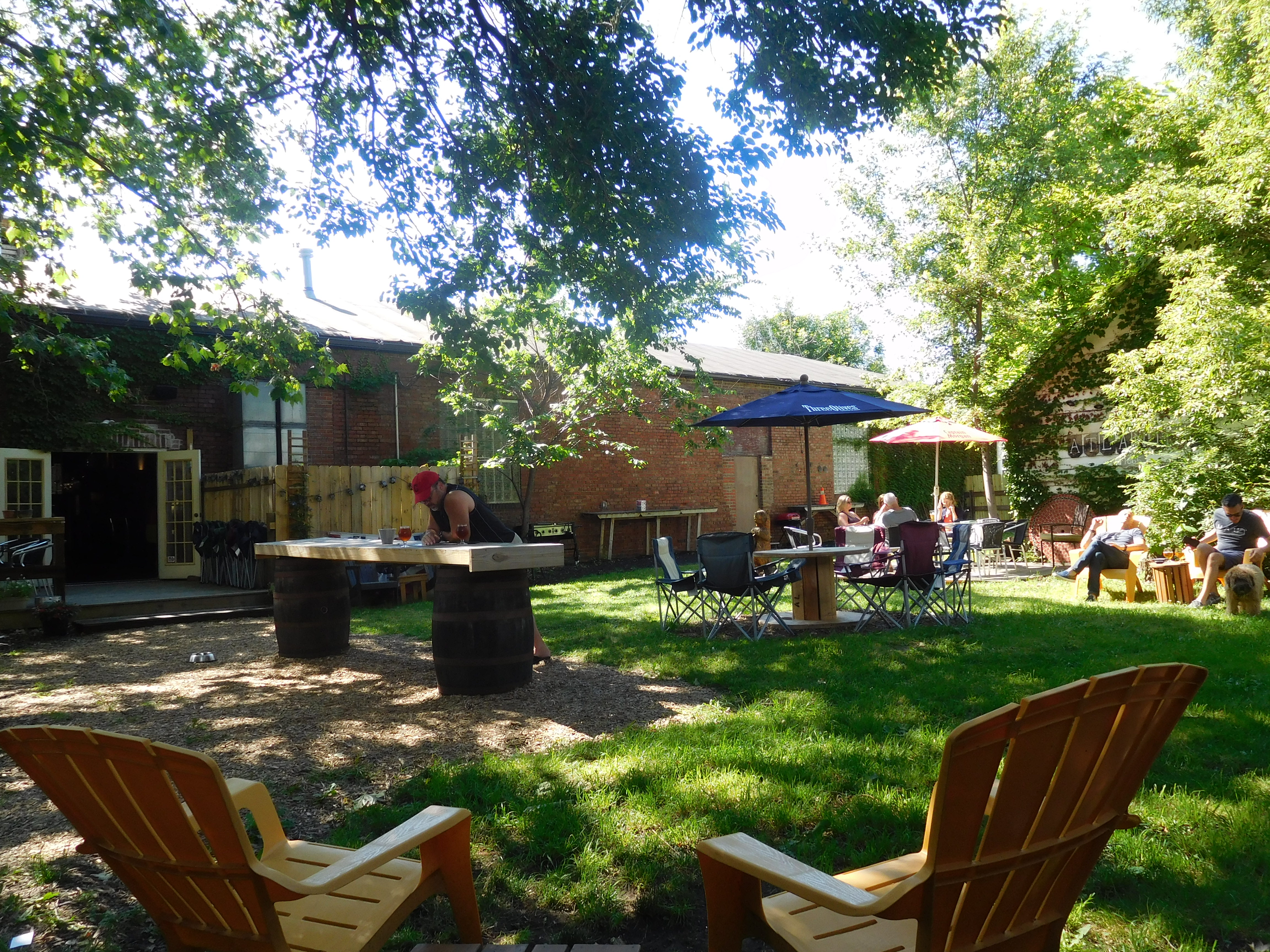 So while I did not get to visit Great Lakes Brewing Company, there were still plenty of other wonderful breweries to visit in Ohio City. I still want to go to Great Lakes though. I'll make sure that my next visit to Ohio City will be on a day when the brewery is open.