I just  returned from two days in Denver, CO. I was there conducting site visits at three hotels. One of the hotels will host the 2021 North American Meetings of the Regional Science Association International (RSAI). As Executive Director of the North American Regional Science Council (one of the constituent bodies that operate under the umbrella of RSAI), one of my tasks is to contract with a hotel to host our annual meeting. Such is the demand for hotel meeting space that contracts have to be signed four to five years in advance of the actual meetings taking place.
One of Denver's nicknames is The Mile High City. As it happens, it really is a mile high. The thirteenth step on the west side of the State Capitol Building is exactly 5,280 feet (one mile) above seal level. Denver is a craft beer drinker's heaven. The Denver Brewery Guide lists fifty-nine breweries in the city. With so many breweries, some have dubbed the city as "the Napa Valley of Beer". I am sure that a few of Denver's peers (e.g., San Diego, CA and Portland, OR) may dispute that moniker. Indeed, when it comes to the number of microbreweries per 100,000 inhabitants, Denver only ranks seventh in the country.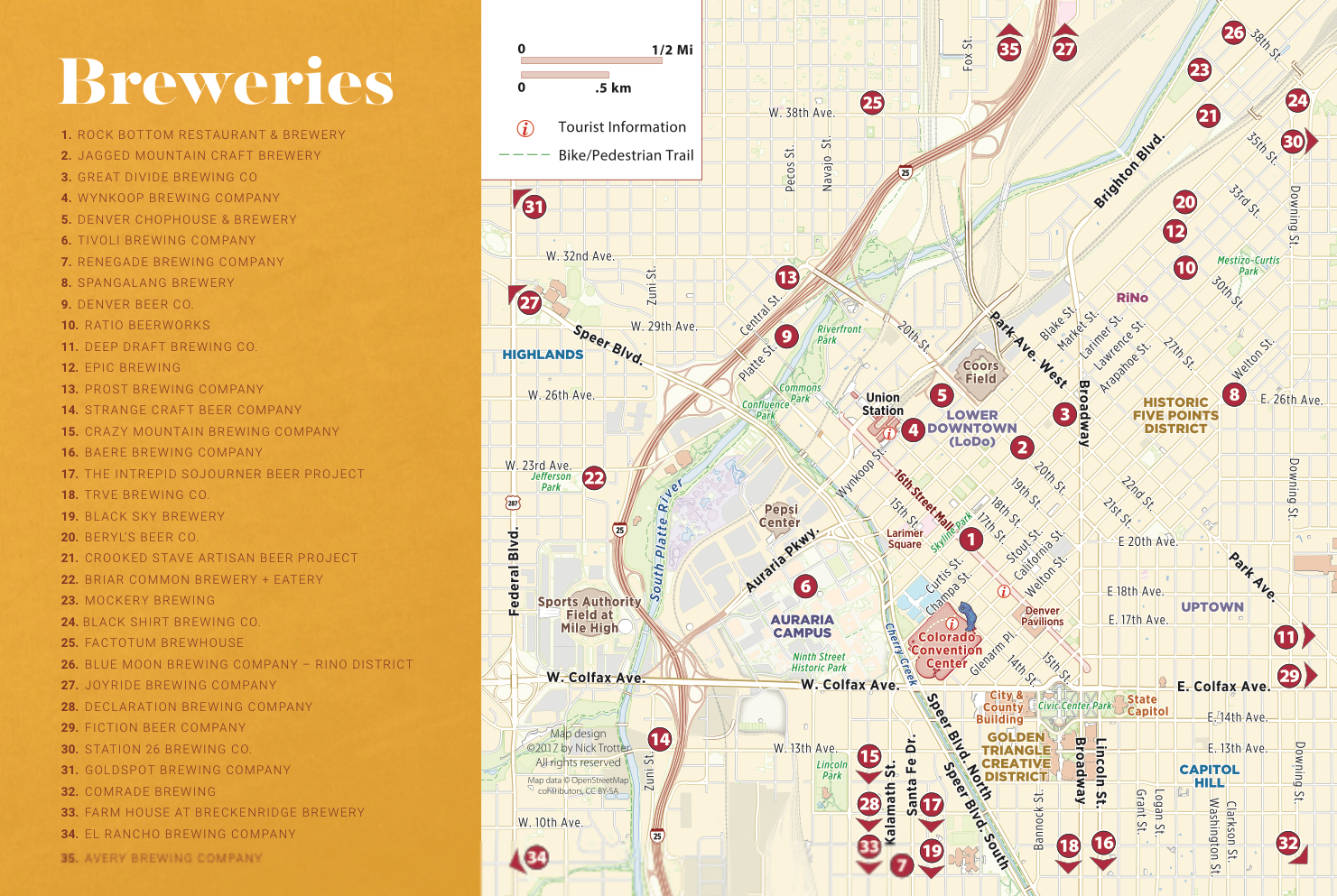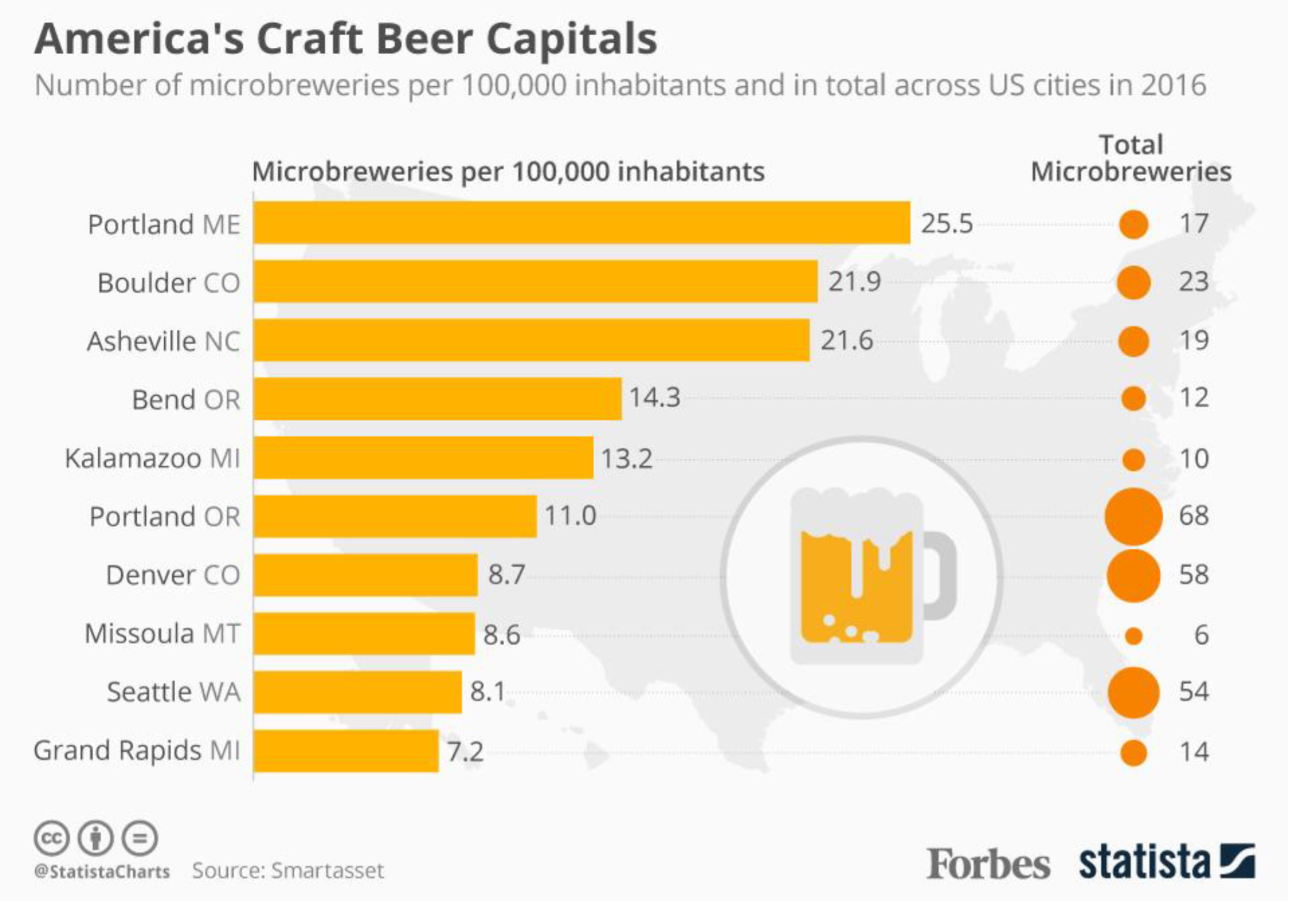 Denver's River North (RiNo) neighborhood has emerged as a favorite destination for many craft beer lovers, residents and visitors alike.  Just north of downtown Denver, RiNo is home to over ten craft breweries. RiNo is an example of what is known as a "brewery district" – an area of a city where you find a number of breweries in close geographic proximity to each other. A recent article in the Denver Post did a nice job capturing the essence of such districts:
"The emergence of Denver's craft brewing district means  drinkers can sample several tap rooms, including on foot or by bike. That is a great advantage for breweries hoping to lure new customers, but it also means there is no room to hide if the beer doesn't measure up. Breweries need to be on their game because customers have options."
On my first evening in Denver, I visited three breweries that were within a reasonably short walk of my hotel – Jagged Mountain Craft Brewery, Great Divide Brewing Company, and Woods Boss Brewing Company. On my second evening, I walked the mile to the start of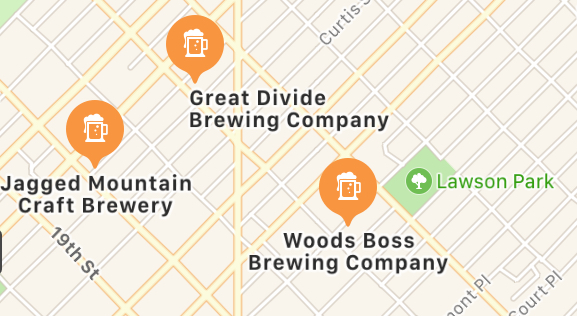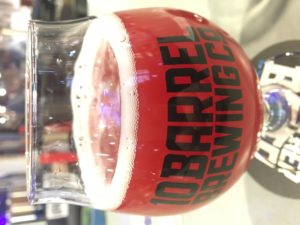 the River North Brewery District. Technically, it is called the River North Art District. When I arrived there, I used Facebook to check into the "River North Brewery District". I found that no such designation existed, so I created it. My first stop was 10 Barrel Brewpub. 10 Barrel is one of the ten former craft breweries that are now owned by AB InBev. The Denver brewpub is part of a larger 10 Barrel empire. The original 10 Barrel started as a production brewery in Bend, OR in 2006. In 2010, the company opened a brewpub in Bend. This was followed by the opening of brewpubs in Boise, ID (2013), Portland, OR (2015), Denver, CO (2016), and San Diego, CA (2017). In 2014, 10 Barrel was purchased by AB InBev. It was the third American craft brewery that the Belgian-based conglomerate had purchased (it already had acquired Goose Island Beer Company and  Blue Point Brewing). This was my first visit to a former craft brewery that is now owned by one of the large multinational brewers. I had previously visited Lagunitas Brewing Company in Chicago, but that was before it was acquired by Heineken. I have to say I was impressed with 10 Barrel's Denver brewpub. The staff were friendly and the honey orange porter and the raspberry crush sour were both excellent.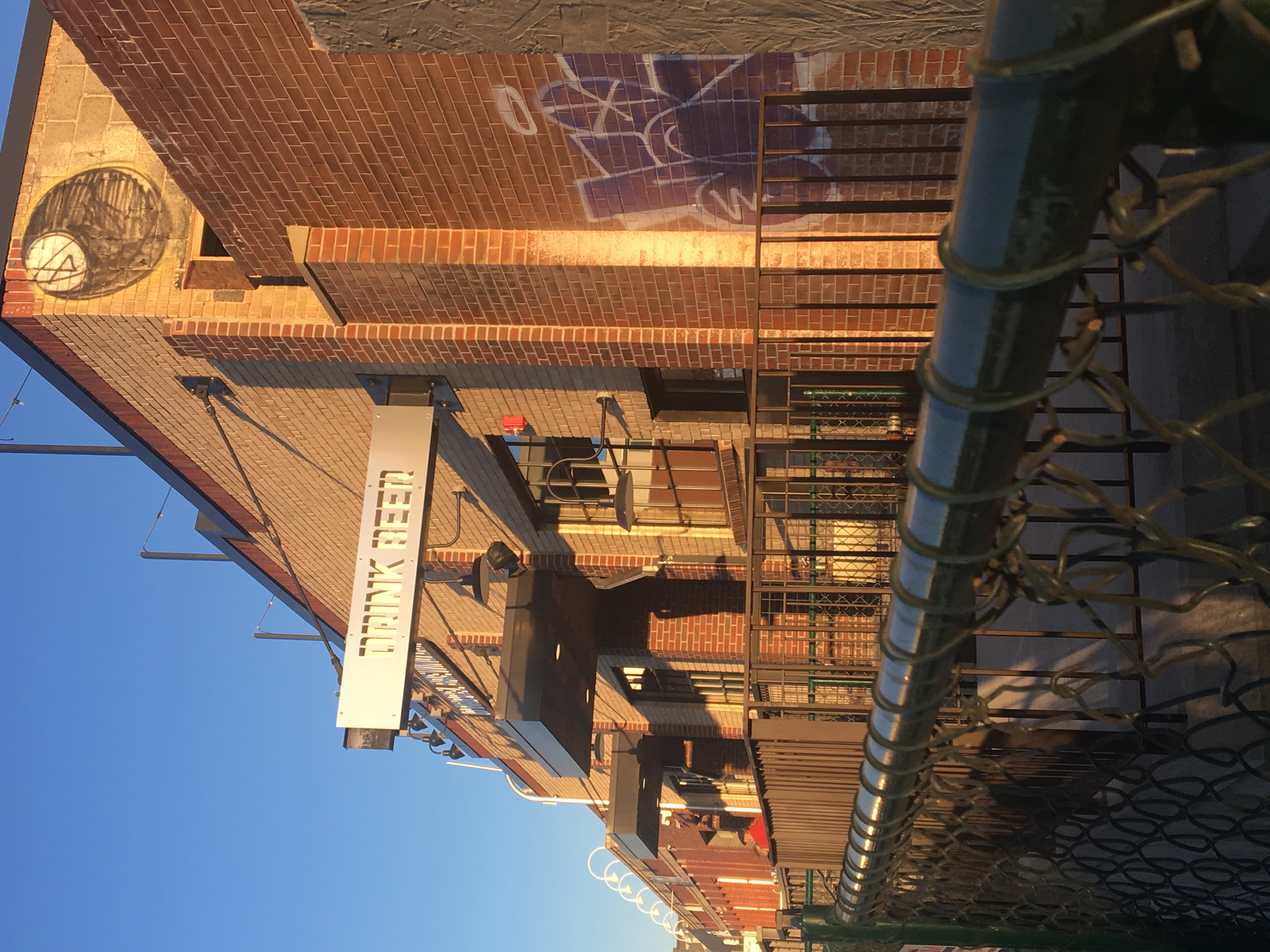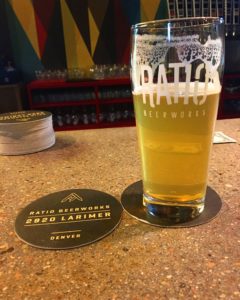 After 10 Barrel, I took the five minute walk to Our Mutual Friend (OMF) Brewing Company. Opened in December, 2012 OMF has a much cozier feel than the larger and more spacious 10 Barrel. By the time I arrived at OMF I was in the mood for something light, so I had their Camisado Cream Ale. From OMF, it was a short 450 feet to my next stop, Ratio Beerworks.  Ratio was opened in February 2015. At Ratio, I opted for their Rented World Session IPA. It was a nice way to finish off the evening.
I wish that I had more time to spend in the River North neighborhood, but I had to get back to my hotel. There were so many other breweries within a short walk of Ratio. According to Google Maps, Epic Brewing Company was four minutes away on foot, while Beryl's Beer Co. was a seven minute walk. I had read quite a bit about the River North neighborhood, and had even used it as an example of a brewery district in a paper to be published in The Professional Geographer in February, 2018. Reading about it is one thing. But to actually go there, see the neighborhood, and experience some of the breweries that I had read about was a lot of fun.
With so many breweries, and neighborhoods like River North, it is no surprise that Denver, like a number of other cities across the United States, is promoting its craft breweries to tourists. The city's official tourist website, www.denver.org, has copious amounts of information about the Denver's brewery scene. This includes a listing of all the breweries in the city, as well as information on brewery tours, beer-focused walking tours, beer festivals and other beer-related events, and Denver's beer  history. Denver is also the home of the Great American Beer Festival (GABF). Held every September, the GABF brings 60,000 beer lovers from all over the world to the Mile High City.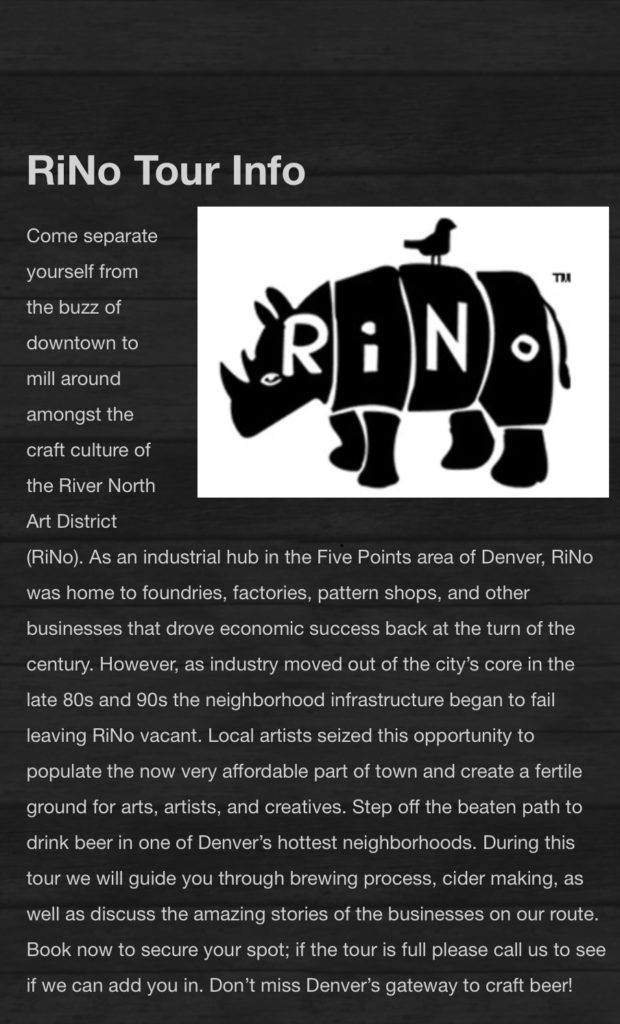 I plan to be back in Denver in 2021, to attend the North American Meetings of the Regional Science Association International. I look forward to going back to River North and spending more time there, and visiting the breweries that I was unable to visit this time around. It will also be interesting to see if additional breweries have opened in the neighborhood.
Further Reading:
Nilsson, Isabelle, Neil Reid, and Matthew Lehnert. 2018. Geographic patterns of craft breweries at the intra-metropolitan scale, The Professional Geographer, Volume 70, Issue 1, pp. 114-225.