I just returned from a week long trip to Canada. The main purpose of my visit was the attend the 64th North American Meetings of the Regional Science Association International (RSAI), which this year were held in Vancouver, BC. As Executive Director of the North American Regional Science Council (NARSC), the five days in Vancouver were very busy for me. Between numerous business meetings, research meetings, receptions, lunches, and dinners, I did not have many free moments. I did manage, however, to visit a couple of craft breweries in Vancouver – Steamworks Brewpub in the city's historic Gastown neighborhood and Strathcona Beer Company in the city's Downtown Eastside – a neighborhood notorious, according to Wikipedia, for "its levels of drug use, poverty, mental illness, sex work, homelessness, and crime." One of my local friends agreed with this assessment of the neighborhood, so we did take a cab, rather than walk, to the brewery.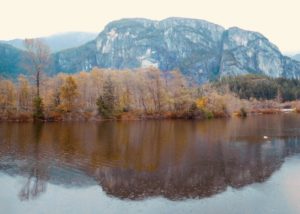 After the conference, rather than returning straight home, I headed north to the town of Squamish, for a few days. Squamish is about an hour drive from downtown Vancouver. My friend and colleague Gordon Mulligan lives in Squamish . I have known Gordon since 1986, when I was in the doctoral program at Arizona State University in Tempe. Gordon was a faculty member in the Department of Geography and Regional Development at the University of Arizona (U of A)  in Tucson. Once a year, Geographers from across Arizona came together to update each other on what was going on in their respective departments, as well to as to have some fun. Gordon and I hit it off pretty much immediately. We were both economic geographers and both enjoyed drinking beer. It may not seem much upon which to form a lifelong friendship, but here we are twenty-nine years later, still hanging out together. Gordon retired from the U of A in 2006. He then moved back to Squamish. I say "moved back" because he grew up in and around Squamish during the 1950s.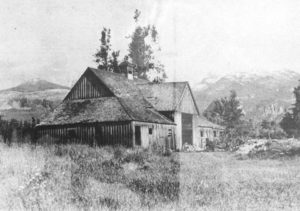 British Columbia has an interesting brewing history; a history that includes the growing of hops. The first hops were grown in the province in the 1860s. At that time, BC brewers imported their hops from the United States. Two Victoria brewers, Arthur Bunster and Alfred Elliot, decided they would like to use some locally-grown hops. So they started to offer local farmers generous prizes if they were able to grow crops on a commercial scale. Hop production started in the Squamish Valley in 1890. It quickly grew to become one of the area's major industries.  At its peak, there were ten hop farms in the region with The Squamish Valley Hop Company being the most prominent. Chinese and First Nation laborers provided the workforce for these late-nineteenth century hop farms, The hops were used by local breweries, while also being exported to the United States and the United Kingdom. By 1912, hop production in the Squamish Valley had ceased. The recession of 1910-12 and the start of World War I, combined to put an end to the area's hop industry.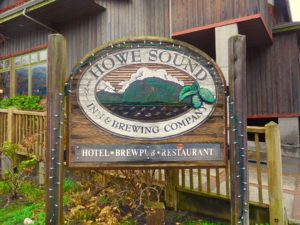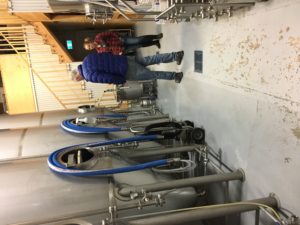 Today, however, the hops industry is making a comeback in Squamish. In 2013, Mike Holmes founded the Squamish Valley Hop Company. In 2016, Holmes harvested Squamish's first hops in more than one hundred years. As in the United States, where hop production is experiencing a resurgence in a number of states, craft breweries are driving the demand for locally-grown hops. In addition to a nascent hop industry, Squamish is home to three craft breweries – A-Frame Brewing Company, Backcountry Brewing, and Howe Sound Brewing Company. Gordon and I visited all three when I was there. Squamish has a population of ~19,000, so three craft breweries is quite an impressive number. Squamish is a growing community and it anticipates more growth in the future. Its relatively affordable housing is increasingly popular with Vancouverites, who are willing to make the daily commute. Squamish is also experiencing a tourist boom, with mountain biking, hiking, skiing, and snowmobiling all popular activities. All of this bodes well for current and future breweries in the town. At the same time, there are those in Canada who are asking whether the craft beer bubble is about to burst.
The growing popularity of craft beer in Squamish, not surprisingly, mirrors what is happening elsewhere in both British Columbia and Canada. In 2016, there were 775 breweries in Canada, an increase from the 2015 total of 644. Close to half (49%) of the breweries in British Columbia are under three years old. Two of Squamish's three breweries, A-Frame and Backcountry, were established in 2016 and 2017 respectively. Of course, large multinational brewers dominate the Canadian beer market.  Molson Coors Brewing Company have a 31.7% share, while AB InBev's share of the market stands at 26.8%. There is a definite shift towards craft beer, however.  By 2014, for example, craft beer had captured eighteen percent of the British Columbia beer market.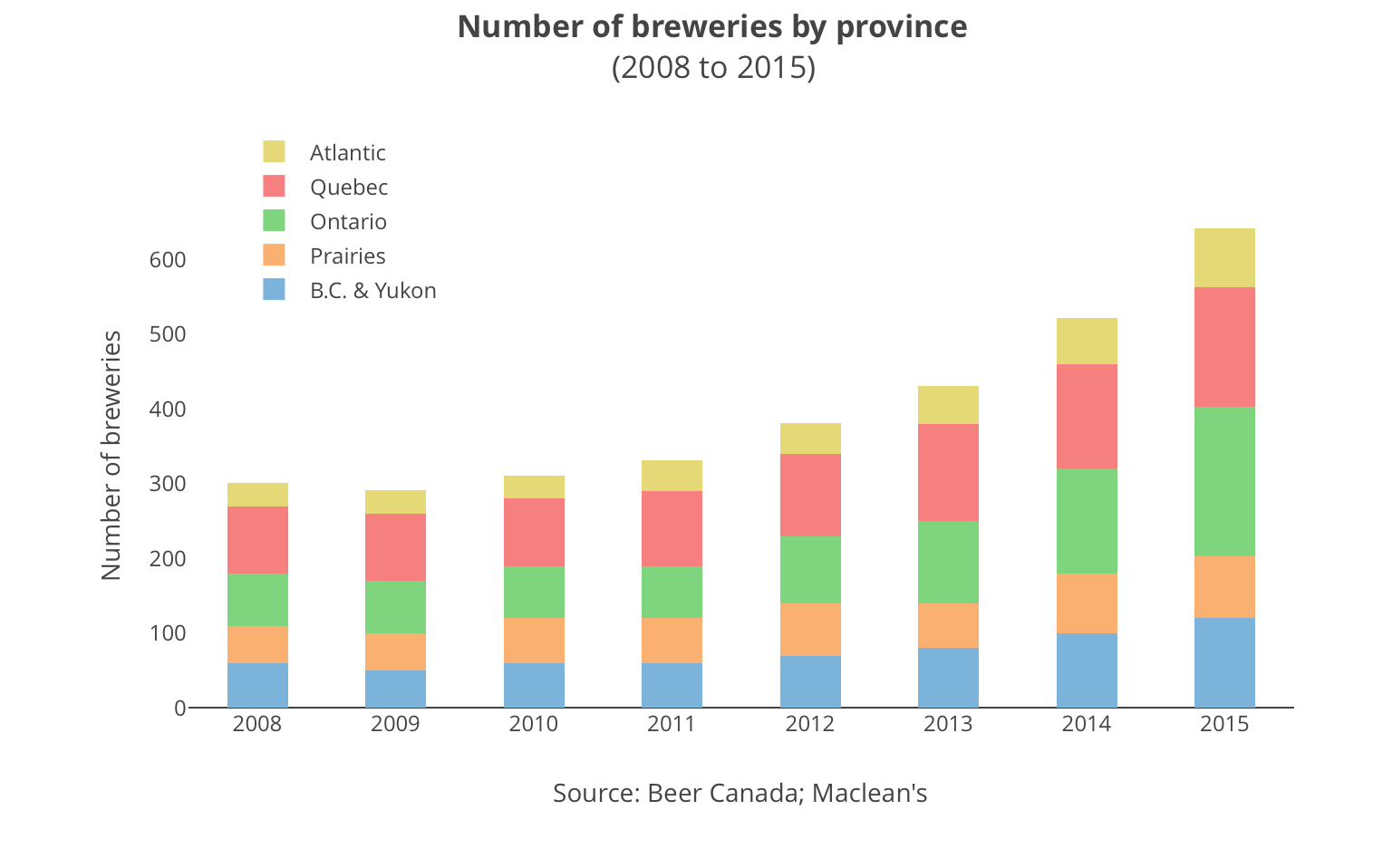 It was a great two days in Squamish – spending time with an old friend and exploring Squamish's craft breweries. As I noted in a previous blog entry, craft breweries are becoming increasingly ubiquitous. Despite this ubiquity, no two are the same. They are all so very different. Each one has its own unique space, ambience, and brews. As I have said so often before, it is a great time to be a beer drinker.