My wife and I just spent ten days in Austria. Most of the time was spent in Vienna, but we did take the train to Salzburg and spent two and a half days there. This was part of a longer trip to Europe where we also spent some time in Munich, Germany, and Poznan, Poland. The trip was a mix of business and pleasure. I was attending a couple of conferences, including the 56th Congress of the European
Regional Science Association which was held in Vienna.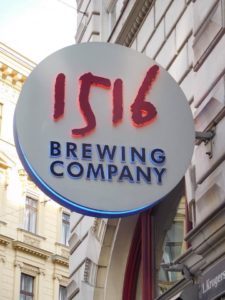 The Austrians certainly enjoy their beer. They drink an average of 104 liters per capita per year – in Europe only the Czechs and the Germans drink more. And more of the beer that they are drinking is craft beer which is growing in popularity. Of the country's 198 breweries 109 are microbreweries. Today the most popular style of beer in Austria is Märzen. Accounting for approximately sixty percent of Austrian beer sales it is a style that has its origins in the Middle Ages when brewing good-tasting beers during the hot summer months was challenging – brews often became infected with air-born bacteria. So starting in the month of March (the German word for March is März) the brewers of the period made well-hopped beer that would keep through the summer months.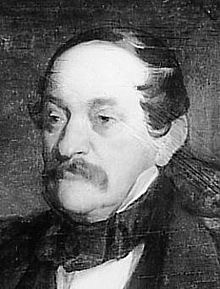 Vienna is famous within the beer world for lending its name to a particular style of beer, namely Vienna Lager. You will be hard pressed, however, to find any Vienna Lager in the city of Vienna. For while the style was invented here, it is nowadays only brewed by a small number of microbreweries who are rediscovering this classic lager. The style was developed by the Austrian brewer Anton Dreher (1810-1863) in 1841. Dreher utilized higher drying temperatures to create a reddish carmelized crystal malt which, when combined with larger yeast, resulted  in an amber hued lager. The malt created by Dreher became known as Vienna Malt and the lager became known as Vienna Lager. It is the Vienna malt that gives the lager its distinctive flavor profile. The style's popularity in Central Europe was short-lived, however, as pale lagers increased in popularity in the late 1800s.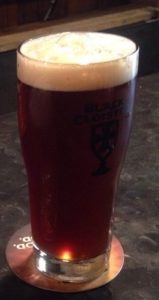 While Vienna Lager's star was falling in Europe it started to rise over 6,000 miles away in the Republic of Mexico. In 1864 Maximillian, the younger brother of  Austrian Emperor Francis Joseph I, was appointed as the Emperor of the Second Mexican Empire.  Maximillian arrived in Mexico with a number of Austrian brewers in tow, all of whom brought with them recipes for Vienna Lager. While Maximillian's reign was short-lived (it ended with his execution in 1867) Vienna Lager's popularity grew. Today, the style is represented by Mexican brews such as Dos Equis Amber and Negra Modello. Vienna Lagers are also popular among craft brewers in the United States. My own local brewery in Toledo, OH, the Black Cloister, but has its Vienna Lager, Casilda of Toledo, as one of its year-round offerings. Today, a small number of Austrian breweries produce a Vienna lager. Ottakringer, Vienna's oldest operating brewery (established in 1837) brew Wiener Original, which is based on a one hundred year old recipe, while Salzburg's Brauerei Gusswerk produce Wiener Lager.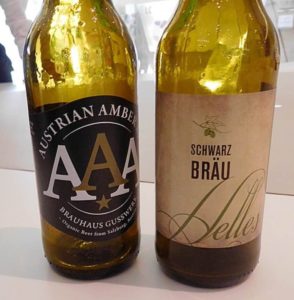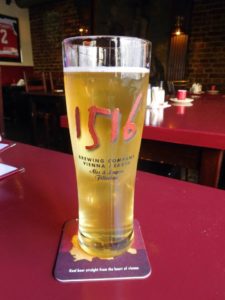 When I visit another country I like to sample both their macro-beers and their craft beers. Unlike the United States (where Anheuser-Busch and Miller Coors dominate the market) the Austrian brewing industry is much more decentralized and the market is more evenly spread across a larger number of medium-sized breweries. Austria's largest brewery, Brau-Union Österreich  (which is owned by Heineken) had a 57% market share in 2015. The second and third largest Brewers, Stieglbrauerei zu Salzburg and Ottakringer Getränke had a twelve percent and six percent market share respectively. I enjoyed a number of beers produced by Austria's larger breweries. These included  Zipfer Utryp (a Munich helles), Gösser Märzen,  Kaiser Fasstyp  (Munich Helles), Stiegl-Paracelsus-Zwickl, and Edelweiss Hofbrau. I also tried a number of beers from the country's smaller breweries. It should be noted that the Europeans have a different threshold for defining a microbrewery than we have in the United States. In the United States a microbrewery is defined as one producing under 15,000 barrels of beer per year, while in Europe a microbrewery is defined as one producing no more than 852 barrels (1,000 hectoliters) annually – quite a difference. Beers from the smaller Austrian breweries that I sampled were 1516 lager from Vienna's 1516 Brewing Company, Austrian Amber Ale from Salzurg's Brauerei Gusswerk, and Schwarz Bräu Helles from Privatbrauerei Gerald Schwarz in Krumbach. Brauerei is noteworthy as its beers are brewed using only organic ingredients.
While in Austria my wife took a liking to radlers. A radler is simply a mix of lager and a soft drink such as Sprite. In Austria Almudler (a carbonated soft drink) when making a radler. Proportions can vary but the ones I saw the bartenders make in Austria tended to be three parts lager to one part soft drink. It reminded me of shandy in Britain, which is basically the same drink. Growing up in Scotland I remember that my mother would often enjoy a shandy on a hot summer's day. Watching my wife enjoying a radler brought back some childhood memories.
Overall, I was impressed by the Austrian beer scene. There is a nice mix of larger and smaller breweries producing a variety of very drinkable beers. As is the trend in many other European countries I anticipate that more craft breweries will open their doors and that the diversity of beer offerings will grow. All this is good news for native Austrians and visitors alike.