I have just returned from twelve days in the Netherlands. While there, I spent time in three different places – Amsterdam, Groningen, and Dalfsen. In many respects these three places could not be more different. Amsterdam is the country's vibrant and bustling capital
city (although not the seat of the Dutch government interestingly), with a population of over 850,000. Groningen is a city of just over 200,000, almost a third of whom are students at either the University of Groningen or the Hanze University of Applied Sciences. Dalfsen, in sharp contrast, is a small agricultural town of approximately 8,500 people. It is located approximately equidistant from Amsterdam and Groningen.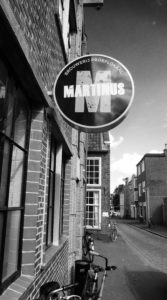 Whenever I travel I try to drink local beer. I do so for a number of reasons. I like to support local breweries, the beer is as fresh as it can possibly be, and often I get to sample beers that I cannot get back home. As I travelled through the Netherlands on this particular trip it struck me (not for the first time) the way in which my definition and expectations of what is local beer has evolved over the years. I first visited the Netherlands in 1982 and at that time drinking local meant drinking beers such as Heineken, Grolsch, or Bavaria. The Dutch micro brewing movement was just beginning to emerge. By 2015 there were 238 microbreweries in the Netherlands. The appearance of so many microbreweries in the Netherlands, and other countries, has, for me at least, changed what it means to drink local beer. Drinking local once meant drinking Dutch beer in the Netherlands, Danish beer in Denmark, and Japanese beer in Japan. But thanks to the growing popularity of craft beer in the United States and beyond, drinking local now means drinking Amsterdam-brewedbeer in Amsterdam, Copenhagen-brewed beer in Copenhagen, and Tokyo-brewed beer in Tokyo.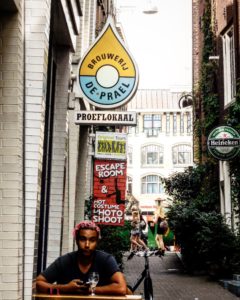 And this is exactly what I did when I was in the Netherlands. In Amsterdam I drank beer brewed by three of the cities breweries – Brouwerij de Prael, Brouwerij 't IJ, and, Stoombierbrouwerij De Bekeerde Suster. While in Groningen I consumed beer brewed by Brouwerij Groninger, and Brouwerij Martinus. And even in the idyllic community of Dalfsen, I was able to enjoy a couple of different brews from the local Vechtdal Brouwerij. I was surprised to find that Dalfsen had a brewery. I had visited several Amsterdam brewpubs on previous visits to the city and felt sure that a city the size of Groningen would have several craft breweries. But Dalfsen is a small community, so I had not expected to find one there. The brewery, located in a former indoor sports facility, was opened in October 2016.

The Netherlands is not a large country. It has a population of just over seventeen million. It is just over sixteen thousand square miles in area, making it larger than Maryland but smaller than West Virginia. From a population-size peprespective it is closest to the state of New York which has a population of nearly twenty million. New York has 269 craft breweries. So with 238 craft breweries the Netherlands has a very similar number on a per capita basis. So perhaps I should not have been surprised to have found a brewery in Dalfsen.  Go to Lake George, New York (population ~3,500) and you will find the Adirondack Pub and Brewery.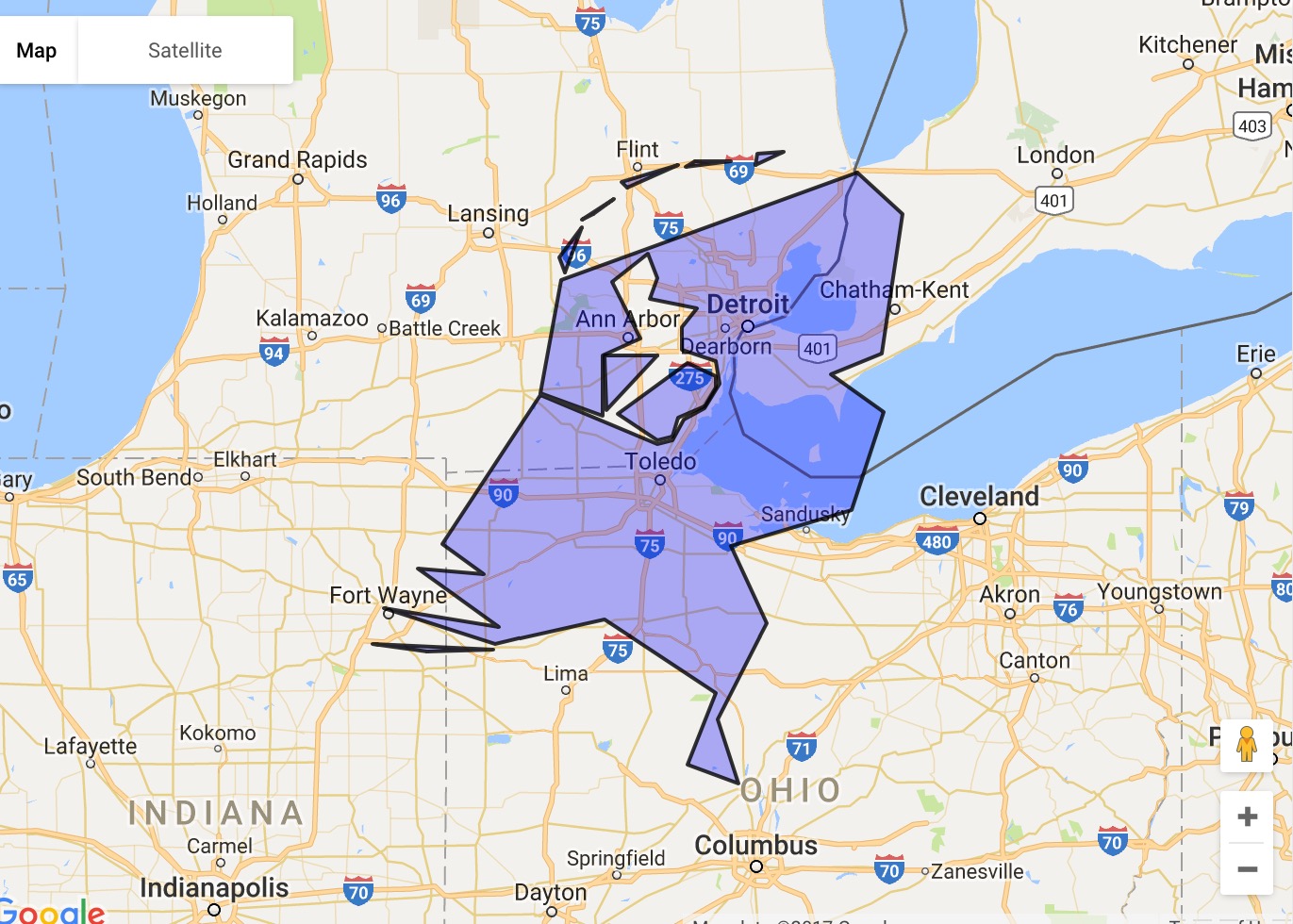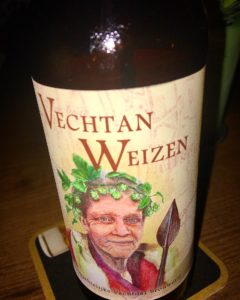 While I have come to expect being able to find a craft brewery in many of America's smaller communities, the same reality is also becoming increasingly true in European countries. The United Kingdom, for example, has  over 1,800 microbreweries, while Germany, France, Switzerland, and Italy have over 700, 650, 550, and 500 respectively. And the number is growing each year. My colleague, Dr. Giulia Pezzi of the Gran Sasso Science Institute in L'Aquila, Italy has written about the small Italian town of Appechio. Located in the Marche region, Appechio, with just over two thousand residents is home to three craft breweries.
It is, undoubtedly, a great time to be a beer drinker. And with each passing day it gets better, as new breweries open their doors. Later this month I travel to Italy and Poland. The trip will include three stops in Italy (L'Aquila, Cagliari, and Rome) and two in Poland (Warsaw and Czestochowa).  In each place I look forward to seeking out the most local beer available.
Further reading:
Pezzi, Maria Giulia. 2017. From peripheral hamlet to craft beer capital: Apecchio and the 'Alogastronomia'.  Italian Journal of Planning Practice, Volume 7, Number 1, Pages 154-185.