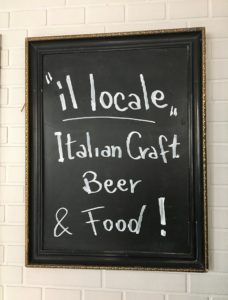 I was in Copenhagen, Denmark a few weeks ago. I was there attending the fifth biennial conference of the Beeronomics Society. It was my first visit to Copenhagen; my first visit to Denmark, in fact. So I was keen to explore the Danish beer scene. I was there for six days and did indeed get to visit a couple of Danish craft breweries while there, as well as sample a good number of Danish craft beers. What I did not anticipate, however, was drinking a goodly amount of Italian craft beer. But there it was; right across the street from my hotel – Il Local – an Italian craft beer bar. It didn't look much from the outside. I had arrived from Detroit, via Amsterdam, that morning. I was tired and so it would have been very easy to have a couple of more beers in my very comfortable seat in the lobby bar of the Avenue Hotel and then retire for the evening. But I didn't. I got up, settled my bar bill, and headed across the street. And boy, I was glad I did.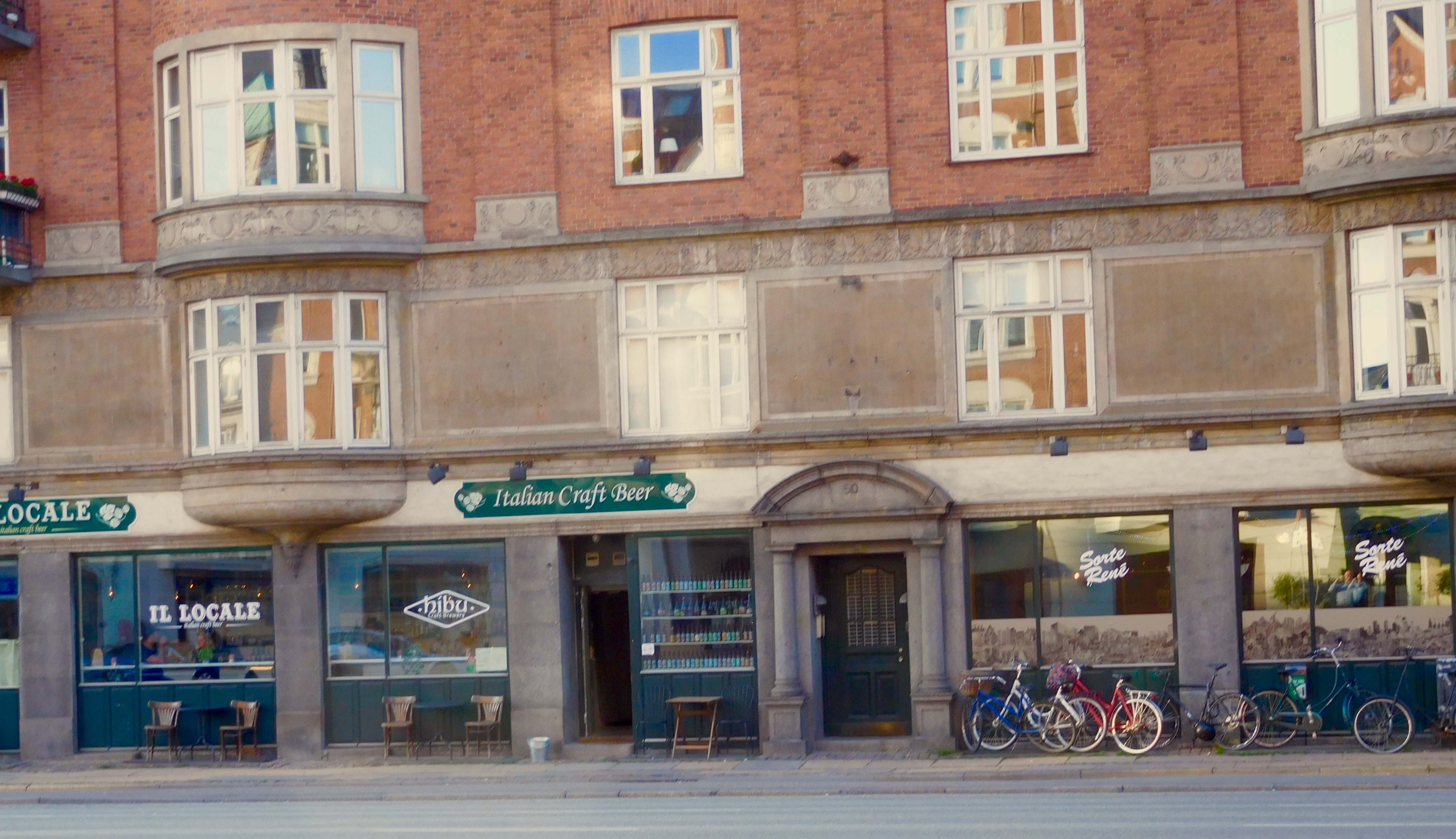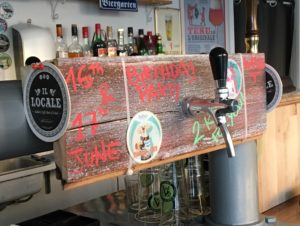 I have been in literally thousands of bars over the years – many of them forgettable, and a few of them memorable. On the spectrum of forgettable to memorable Il Locale definitely leans toward the latter. The bar opened in 2016. In fact, the weekend after I was there it was going to be celebrating its one-year anniversary.
Il Locale is a venture of Hibu Craft Brewery. Hibu was established in Milan in 2007, but relocated to Burago di Molgora (twenty kilometers northeast of Milan) in 2015. The man behind Hibu is Raimondo Cetani who quit his job in IT to take his passion of home brewing to the next level. With the assistance and support of his business partners, Tommaso Norsa and Lorenzo Rocca, he did just that. The name, Hibu, has an interesting etymology. It represents the combination of the word homebrewer and the acronym IBU. IBU (International Bitterness Unit) is a technical term that indicates the degree of a beer's bitterness.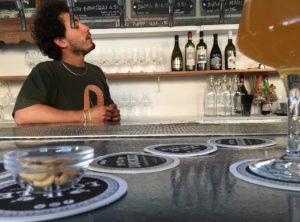 In addition to its intimate and in places cozy ambience, one of the delights of Il Locale is its Italian staff members. They are friendly and knowledgeable about the beer they sell. They are eager to engage in conversation and answer any question you may have about the bar or any of its beers. You quickly feel at home and and are soon starting to plot your next visit. Planning your next visit is made a little easier when the bartender hands you a coupon for a complimentary beer. This is exactly what my friendly bartender, Fabio, did as I was about to call it a night that first evening. It was a buy your first, get your second beer free coupon – redeemable on my next visit.
There were quite a few conference attendees staying at the Avenue Hotel and inevitably some of us found ourselves in Il Locale in the evening. There was a huge map of Italy hanging at one end of the bar and it was used as a teaching prop on more than one occasion as the bartender showed us where this or that craft brewery was located. During one of our early conversations with the bartenders we mentioned that we were academics who studied the beer industry and were in Copenhagen for the  Beeronomics Conference. They seemed genuinely interested in this; so much so that they wondered if it would be possible to attend the conference and take in a few of the presentations. We suggested that they turn up at the conference the next day and one of us would have a word with the conference organizers to see if they could get complimentary admission. So the next morning a couple of Il Locale's staff members showed up at the conference and were soon sitting among us listening intently to what was being said by that morning's presenters.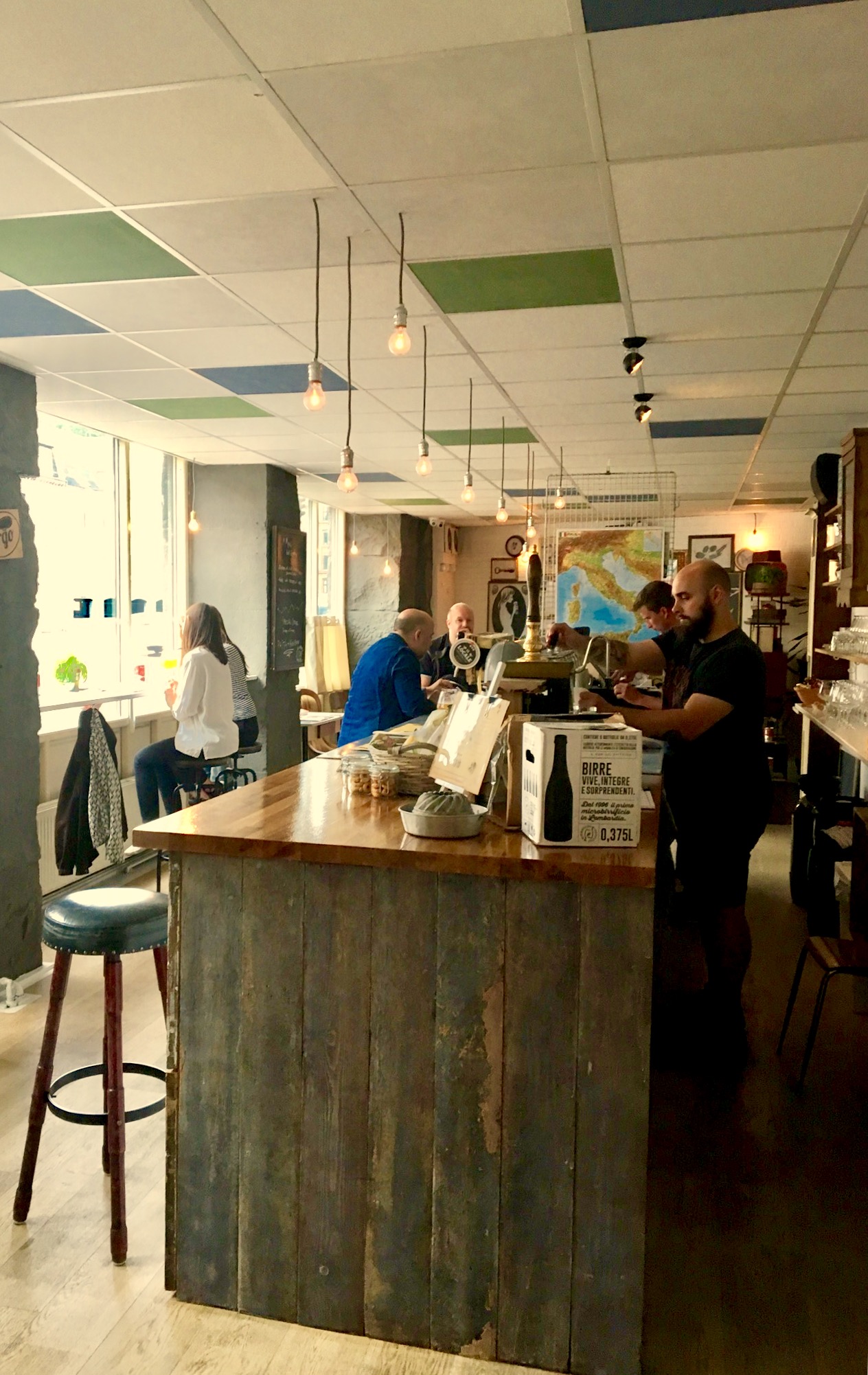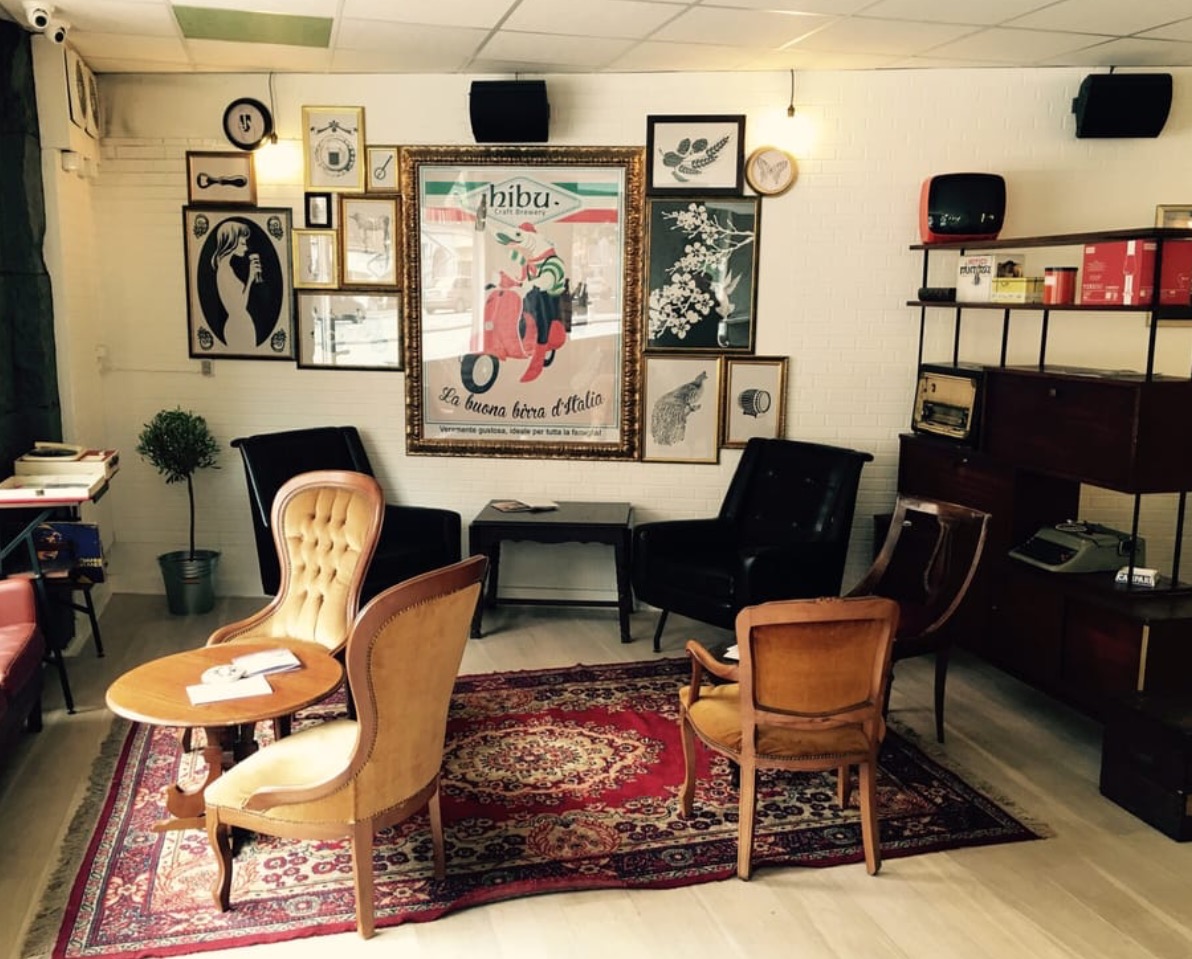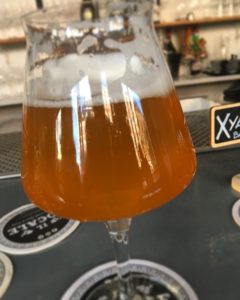 Il Locale does not just carry Hibu beers. It also has beer from other Italian breweries, including Dada, Black Barrels, and Croce de Malto. There is also a small but delicious food menu. The Italian chef had spent some time in Australia before coming to Copenhagen. The pasta with the crumbled spicy Italian pork from  Ariccia was particularly tasty. Il Locale has been added to my list of "must visits". These are bars that I will go out of my way to visit should I return to a particular city. Il Locale is now one of those bars. Others on the list include Brouwerij de Prael in Amsterdam, Loos American Bar in Vienna,  and Tokyo's Bar Monde.